Small spaces?
Choose DOT an original collection, versatile, perfect for the configuration of home accessories!
DOT Collection suggests many solutions to accessorize your home. Home furniture and design accessories  multifunctional, for every room of the house.  The collection is made of:
wall mounted towel holder, shelves for bathroom and home, shelves with tumblers, coat hooks , toilet roll holder for bathroom, magazine hang out. These elements can be matched together for the creation of customized combinations.
Customize the size of bathroom accessories
With DOT you can customize  size considering the space available
DOT, MODULAR SYSTEM
Freedom of configuration thanks to modular accessories. The thin steel cable can be combined with other elements of DOT collection in order to create a wide range of compositions for small and big spaces. Match together DOT elements to create the solution perfect for your needs
On the website shop.everlifedesign.it  we offer a series of configurations.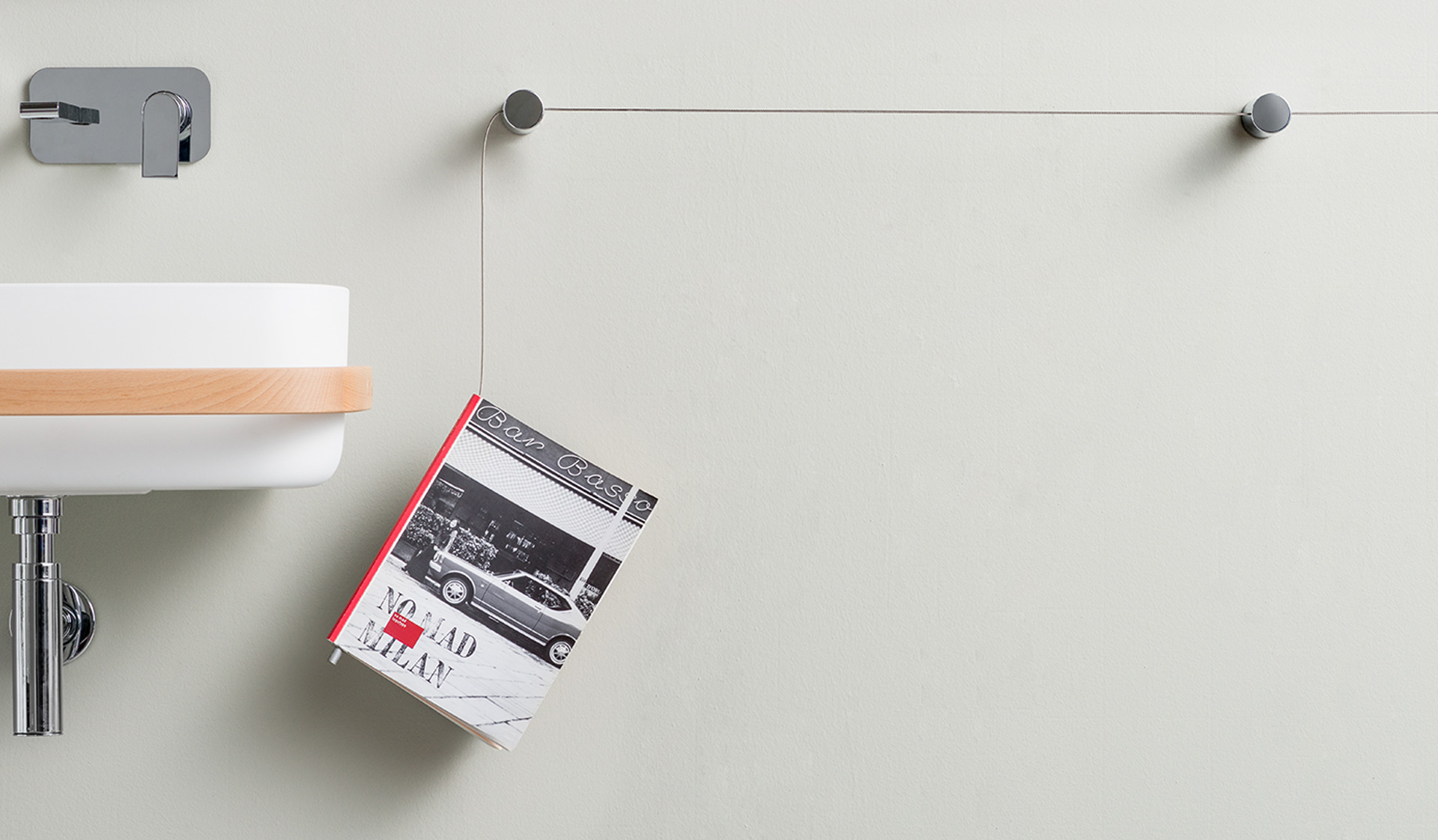 One home accessories has so many possibilities
DOT Collection by EVER Life Design is a simple system, innovative and useful, that allows the customization of accessories following your needs.
The collection is made of series of accessories: the magazine hang out, the toilet roll holder, the coat hook  and the shelf with or without tumblers.
Each piece can be customized by using the two colors and two finishes available.
For example, you can add a magazine hang out to your towel holder
Ask the dealers near of you Dot Collection